John Beggs, Employment Attorney in Columbus, OH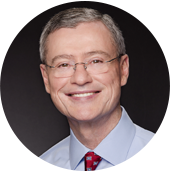 If you feel that you have been discriminated against or otherwise mistreated at your job, you need the help of a Columbus, OH employment attorney so that you can get just compensation and fair treatment. At Beggs Law Offices we have comprehensive legal services to help you pursue justice from your employer.
At our firm, we know that it can sometimes be hard to prove sexual harassment or other types of discrimination. The laws are in place, however, and you have every right to the protections they provide.
If you have tried to approach your employer and been ignored or reprimanded for pursuing your case, we can help. If you have been wrongfully terminated as a result of standing up for yourself or for some other unjust cause, there are legal methods available to get you restitution. You have the right to be treated fairly at your job, and with our help, you will be.
Don't risk losing your job or continue to suffer mistreatment. Instead, call a local Columbus, OH employment attorney at our office and get yourself the important representation you need. Call the Beggs Law Offices today and start protecting your interests immediately.
Why Choose Us?
Free Initial Consultation
Local Representation
Schedule Now And Protect Your Rights
Personal Attention On Every Case
Flexible Appointment Availability